Japanese Pearls
Written by J-Me & Guy of Wild Things Beads
Pearls are one of the most treasured items found on the earth for many generations. These lovely pearls grow in salt water in our oceans.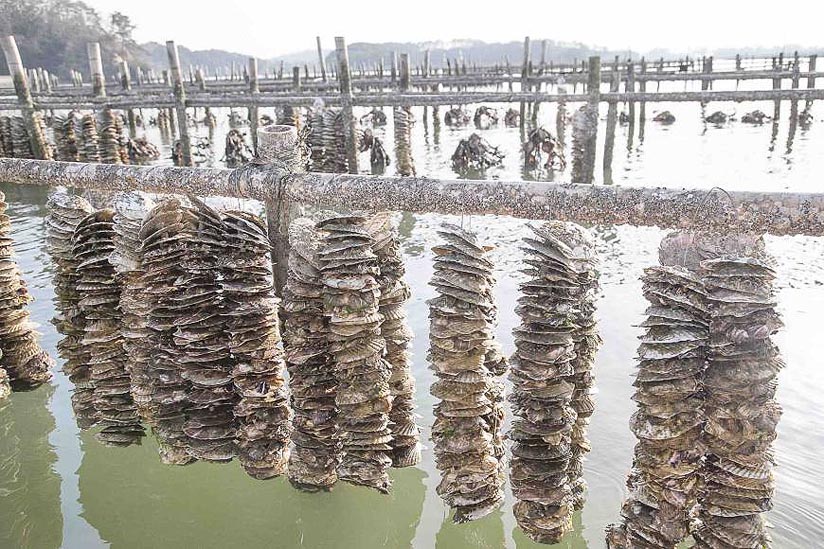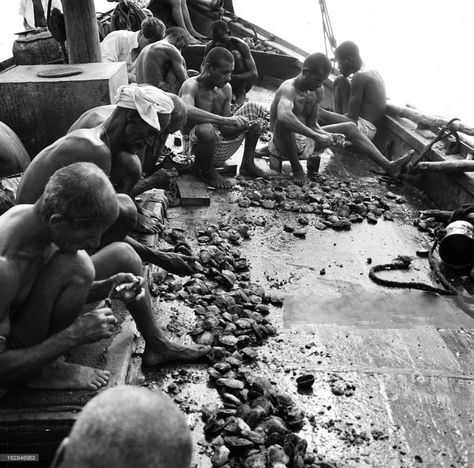 These lovely pearls are actually formed by a foreign object which is either naturally swallowed by the oyster or inserted into the oyster. This foreign object is a irritant to the oyster and the oyster regurgitates a layer around this object, trying to eject it from the oyster. If it attaches itself to the oyster, then irritant starts to build up around this object, thus making and forming the outer layer of nacre into a pearl. Saltwater Pearls can take anywhere from 4 to 20 years to grow to become a large size. The longer the pearl stays in the shell, the more the nacre will build up and produce a larger pearl. The nacre is layers of calcium carbonate, (which Guy lovingly refers to as Oyster Vomit).
An oyster can produce up to 5 pearls in one oyster, but in the Akoya oyster there will be 1 pearl found in each oyster. Less then half of the Akoya oysters will survive to cultivate a pearl. Thus raising the price of these lovely pearls.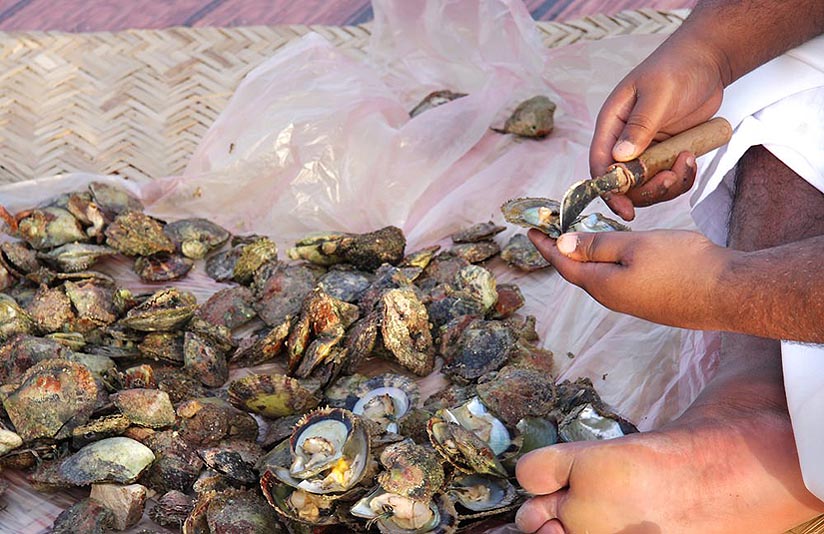 Natural pearls are becoming rare to find in the oceans. So most pearls are cultured at large pearl farms by man. Most all of the pearls which are being farmed today, are being done in China, so it is especailly nice to find some Japanese pearls.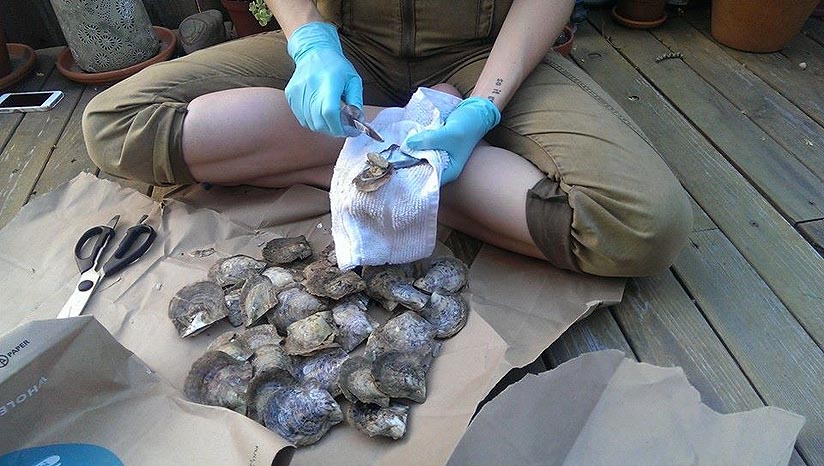 The Japanese pearl is also known as the Akoya pearl.
They are much heavier then Chinese pearls.
They stay inside the oyster a much longer time, so that the nacre can build up to make a good quality and more colorful pearl.
The nacre which builds up takes time to create a high luster on the pearl.
They are usually white, off white, golden, or light pink in their natural colors. If you do ever find a Blue Akoya pearl, they are very rare and extremely expensive.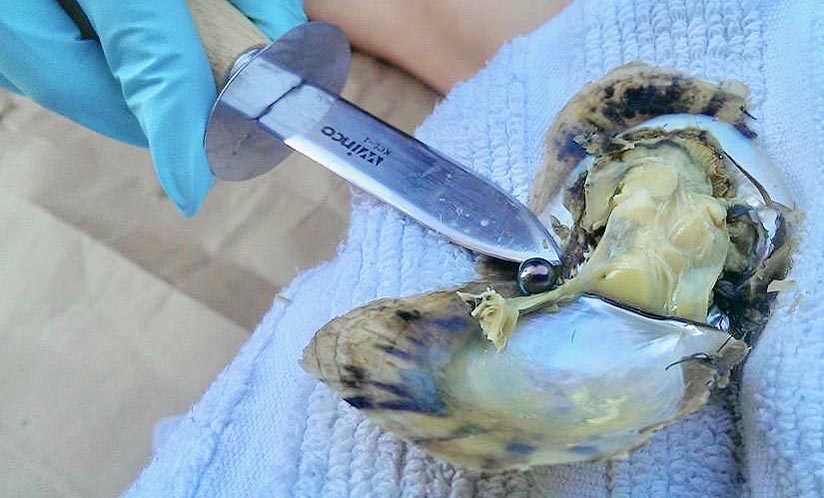 Here is a article we found about the Mikimoto Pearls:
"Despite the common misperception, Mikomoto did not discover the process of pearl culture. The accepted process of pearl culture was developed by the British Biologist William Saville-Kent in Australia and brought to Japan by Tokichi Nishikawa and Tatsuhei Mise. Nishikawa was granted the patent in 1916, and married the daughter of Mikimoto. Mikimoto was able to use Nishikawa's technology. After the patent was granted in 1916, the technology was immediately commercially applied to akoya pearl oysters in Japan in 1916. Mise's brother was the first to produce a commercial crop of pearls in the akoya oyster. Mitsubishi's Baron Iwasaki immediately applied the technology to the south sea pearl oyster in 1917 in the Philippines, and later in Buton, and Palau. Mitsubishi was the first to produce a cultured south sea pearl -- although it was not until 1928 that the first small commercial crop of pearls was successfully produced."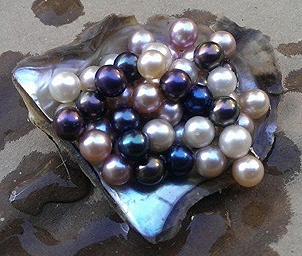 The value of your pearls can depend on these things: color, luster, size, shape and if they have any flaws.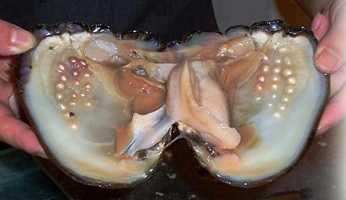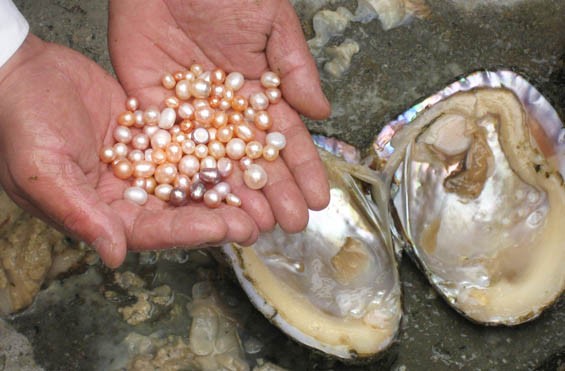 Please do not spray perfume or hairspray near your pearls when you are wearing them, as they will loose their beautiful luster. And please never let your pearls touch vinegar, as they will dissolve.
If you break your pearl necklace, that will be a good time to gently clean your pearls. Do not use any heavy cleaners on them. I prefer to use just water. I get a old washcloth and set it on a cookie sheet. I sprinkle some room tempature water onto the washcloth, so the cloth is slightly damp. I set the pearl in it and gently rub it. Then I have another dry clean washcloth to wipe the water off with.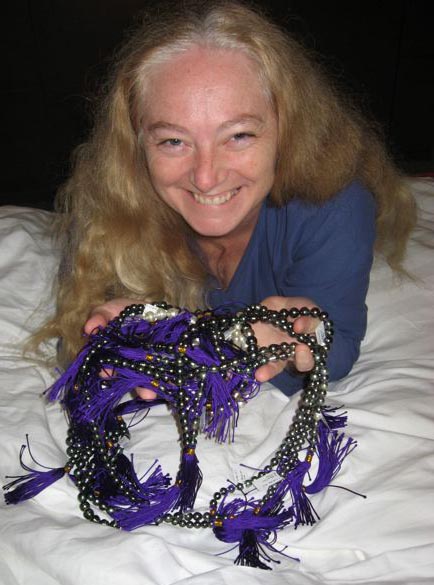 It is also nice to check your pearl necklace every so often to see if it needs re-stringing. I prefer stringing them with silk cording and knotting between each pearl.
If you do have some lower end pearls, say under $25 a strand, then It is acceptable to use beading wire such as Softflex or Beadalon to string them on.
Your pearls are better to be stored in a cloth bag, then a plastic baggie.
Remember to wear your pearls. The pearls will stay lustrious the more you wear them against your skin. The natural oils from your body, help to keep the pearls with their nice shiny luster and they will stay lovely for generations.
******************************************
Wild Things Beads is Located deep in the foothills of the Sierra Nevada Mountains of Northern California, feel free to contact Guy and J-Me at (530) 743-1339 or email at beads@wildthingsbeads.com. You can make a wholesale appointment to come to our warehouse, to find out where their next trunk show will be, join the beading day group, or to make a date for your Bead Society to have a History talk on bead making. It is their passion after all.